Service Times & Location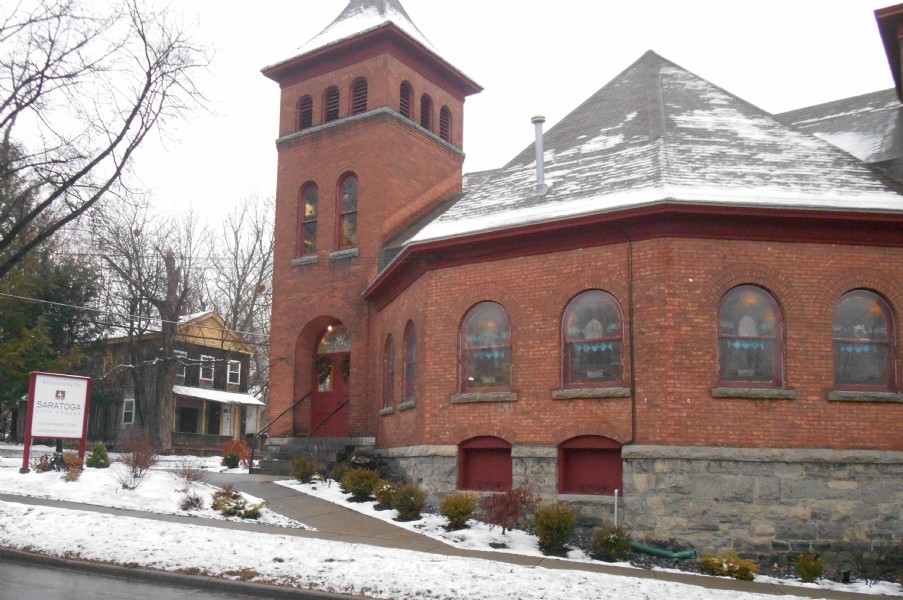 Thank you for taking the time to visit. We hope that you find the information you are looking for and we look forward to meeting you.
Pre-Service fellowship 9:40 am with coffee, tea and pastries. You will experience a comfortable welcoming environment.
Worship Service Sunday at 10 am with Children's Ministry available for ages (0-11). You will experience upbeat modern meaningful worship with an inspiring message that moves you to trust in God and His grace with practical steps to help you grow.
Saratoga City Church is located at 118 Woodlawn Avenue in Historic Saratoga Springs, NY. Parking is across the street from the church on Woodlawn Avenue and we have some special marked parking spots for our guests. If you happen to get here and the lot is full, please drive about 1 block south on Woodlawn where you will find free public parking.